Fortuna Teak Dining Stackable Black Textile Wood Chair - 1 pc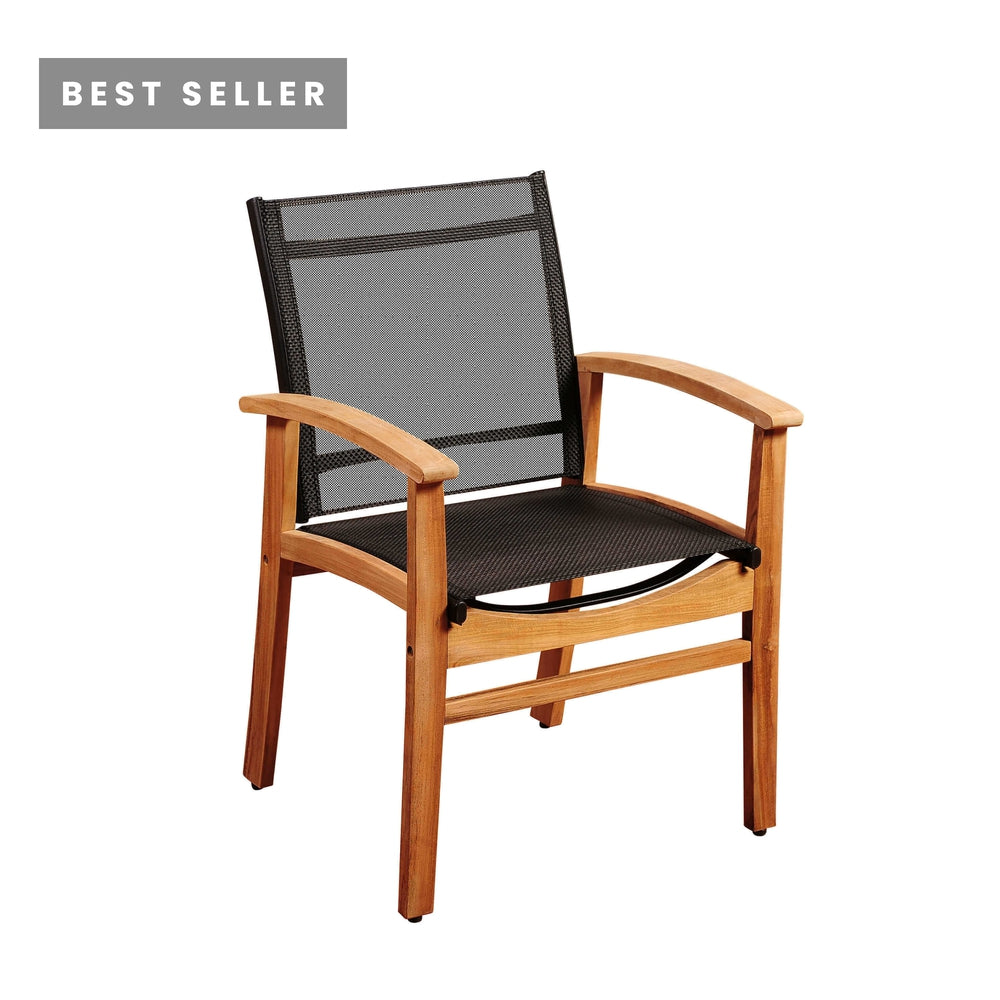 Update your outdoor patio furniture dining sets with out Amazonia Fortuna teak dining armchair with black textile sling seating. This outdoor dining set armchair is the perfect addition to the table you love to sit around with your friends and family. The sophisticated line combines quality, style, and comfort. Crafted of high quality teak, Tectona Grandis, this modern furniture collection will make an immediate impact in your patio. The seats are made out of Weathernet, durable textile sling that is quick drying and meant to provide the most comfortable seat. Assembly required.
Dimensions - Armchair 22L x 24W x 36H Seat 17D x 20W x 18H
Product Material(s) - Teak
Not 100% satisfied with your purchase from Envelor? We are sorry to hear that and with your satisfaction as our priority, we would like to help you resolve this. Please reach out to us here. You may return or exchange any items, including sale items, within 14 days after purchase. Returns must be unused, with the tag in the state you received them. Once we receive the item, the credit will be processed in 4 business days. It may take a few days to reflect on your account. Any questions? Contact us here
QUESTIONS? COMMENTS? NEED A TIP? WE HAVE ANSWERS.
At Envelor Home, we work tirelessly to make our customers happy. We are here to help. Please use one of the options below to get in touch with us.
Write to Us: support@envelorinc.com
Give Us a Call: +1 (732) 387-3569
Our Customer Service Team Is Available:
Weekdays: 8am - 5pm EST